---
Christchurch Online Website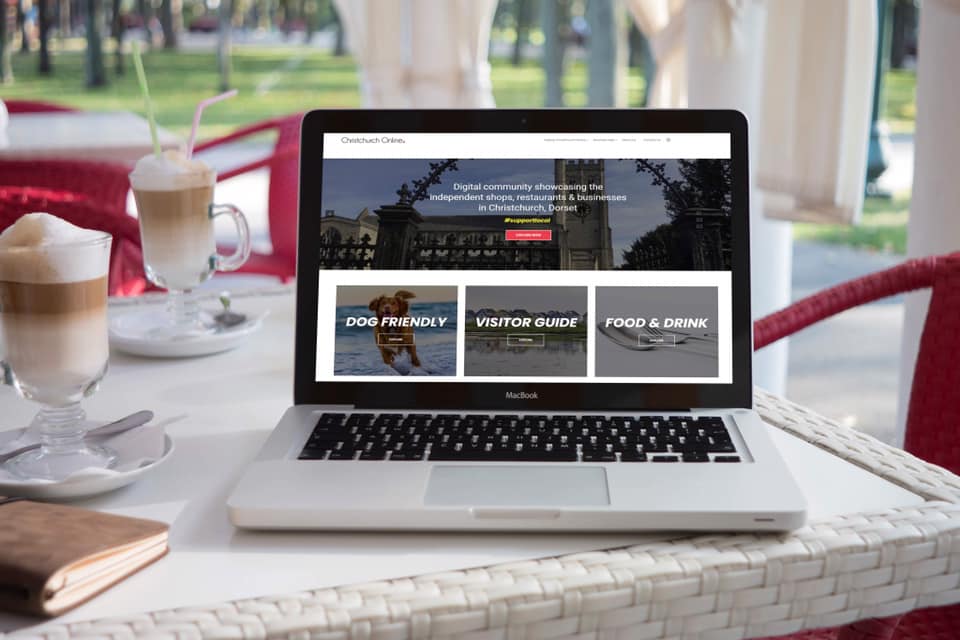 by Zelda
02

Sep 2020
Christchurch Online started its life in lockdown, being a digital hub for local people to easily find, use and support family run businesses that were open and serving the community. Since then we're creating a digital community promoting the independent shops, restaurants & businesses in #christchurchdorset showcasing what a vibrant area we're lucky to live and work in!
During the first UK wide lockdown, due to the COVID-19 pandemic back in March and April 2020, DH websites decided that we wanted to help our local community of Christchurch, Dorset. Specifically those small, local, family run businesses those were able to remain open and help serve the community during this time whether that be delivering meals, selling food and groceries, offering essential services or virtual fitness classes.
We wanted this to become an online digital hub that had all the information someone in Christchurch could possibly need, while helping to promote the local hard working family run businesses open and delivering during that time.
We were lucky enough to even gain some press due to our hard work – Dorset Business News Article. As well as being directly linked to by Dorset Tourism as a source of up-to-date local information, not to mention the countless messages of thanks from businesses gaining new customers and residents discovering businesses right on their doorstep.
As the pandemic changed, with the lockdowns and restrictions easing, we shifted focus from essential services to a digital community hub promoting the local area and attractions, also including the Christchurch-based business taking part in the Eat out to help out scheme with direct links and contact information to help them promote their hospitality businesses.
As support, and views grew, throughout 2020, we decided to add an Instagram page to the brand
Christchurch Online Instagram 
which we are continuing to work on with small, local businesses to help support them through shared support, sharing local information or through paid advertisements.
Zelda