---
Best Digital Marketing Tips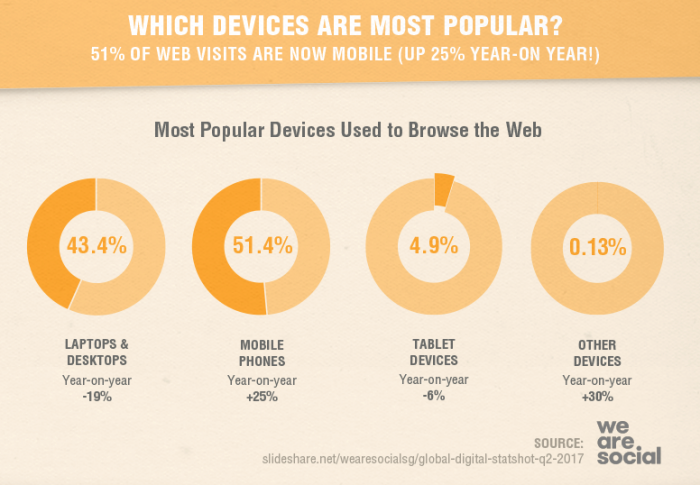 by Zelda
25

Nov 2018
Be Active On Social Media
Businesses must continue to be active across all their social channel, social media use keeps on growing day by day, making it all the more important that your business is on it at all times.
Use social media, but you don't need to be on every platform. Just because there are lots of social media platforms, that doesn't mean you have to do them all. Look at what your customers are using and use that.
Develop A Strong Content Marketing Strategy
Content marketing is set to dominate even more in the coming months. While traditional advertising will never truly become obsolete, consumers are far more keen to learn about new products or brands through digital content. They'd rather watch a quick video or read a blog post than being peppered with adverts they don't want to see.
Video marketing is seeing an upward trend as they are an incredibly powerful tool to communicate extensively. Consider Facebook Live, Instagram Stories, and SnapChat stories to engage your audience. Video gives a tangible feeling to your audience and helps them connect more closely with your brand and product.
Make sure you have a website, and update it often. In the digital age, if your business doesn't have a website or even a mobile website, you are majorly missing out. People will be searching for your service and products online, so make sure you're there.
Make Everything Mobile
You need to make your digital marketing mobile! Every single thing you do needs to be fully optimised for mobile devices. This applies to your website, content, and even your ads.
At this current stage in the digital marketing timeline, it's simply unforgivable if you don't cater for mobile users. More people browse the web and social media on their phone than desktops; they're the majority these days! It damages your brand and hurts lead generation when you aren't mobile-friendly.
Don't forget your HTTPS secure connection
Finally, HTTPS, the lock icon in the address bar, an encrypted website connection—it's known as many things. While it was once reserved primarily for passwords and other sensitive data, the entire web is gradually leaving HTTP behind and switching to HTTPS.
The "S" in HTTPS stands for "Secure". It's the secure version of the standard "hypertext transfer protocol" your web browser uses when communicating with websites.
The major benefits of a HTTPS certificate are:
Customer information, like credit card numbers, is encrypted and cannot be intercepted
Visitors can verify you are a registered business and that you own the domain
Customers are more likely to trust and complete purchases from sites that use HTTPS

2018 is the Year Google HTTPS Ranking Got Real if your website is not using HTTPS/SSL, your website credibility and search engine rankings may be affected.
Zelda